5.1.12
Updates to this website concerning the 1981 archives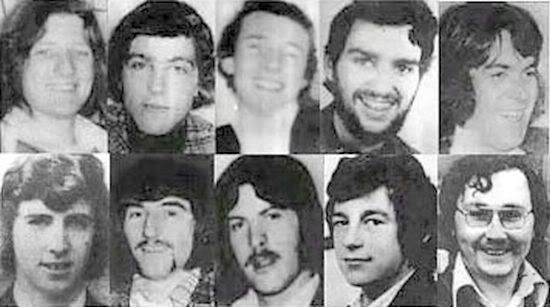 As many of you know, the release of documents under the 30 year rule has occurred, and 1981 was the year covered. This means that many, many government documents pertaining to the hunger strike are included. I have attempted to post as many as I could find onto the three locations of
SAOIRSE32
as current news.
Some of you may also know that the Blogsome location of SAOIRSE32 is going out of the blog hosting business, and I have had to transfer the files of 8 years' worth of news over to the new Wordpress location.
At this time, I do not feel able to re-post all the articles on the 1981 developments to the four locations of this journal concerning Bobby Sands. However, it is a very easy task to go to
SAOIRSE32
and either use a tag search with such words as:
hunger strike
Bobby Sands
1981 archives
Richard O'Rawe
Danny Morrison
Brendan 'Bik' McFarlane
Soon
hunger strikers
Raymond McCreesh
Sinn Féin
Margaret Thatcher etc
...or you may simply use the search box on the new Wordpress location to find what you are looking for. The old Google site search link will only return results for the old Blogsome site until it is finally deleted.
There are three locations for SAOIRSE32, but the Wordpress location is the only one I use tags with. It also has the best built-in search box. Please try there first. If you have any problems or questions, please
send me an email
.
Thank you,
micheailin