23.6.05
Mickey Devine
8.6.05
Long Kesh Memorial Mass
Daily Ireland
Memorial mass for hunger strike families
By Jarlath Kearney
j.kearney@dailyireland.com
Relatives of the 1981 hunger strikers attended a special Mass in the Long Kesh prison hospital canteen last Saturday, Daily Ireland has learned.
The private Mass involved approximately 60 relatives of the hunger strikers. It followed dozens of previous visits by hundreds of former prison officers and prisoners.
The republican ex-prisoners' network Coiste na nIarchimí organised the event but the Office of the First Minister and Deputy First Minister facilitated the arrangements.
Former Long Kesh chaplains Fr Tom Toner and Fr John Murphy concelebrated the mass.
Oliver Hughes, whose brother Francis was the second hunger striker to die, told Daily Ireland last night that Saturday's Mass had been one of the most poignant events in his life.
"It was one of the most moving and emotional experiences that I have had this long, long time. When we landed to the gates, I personally hoped we couldn't get in because I didn't know how to handle the situation," Mr Hughes said.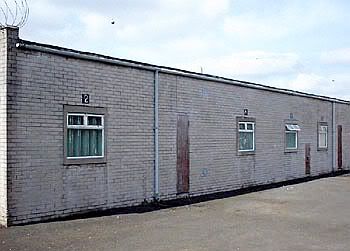 After being taken to the reception area of Long Kesh, the members of the congregation were moved to the hospital wing, where they were allowed time to move around.
The last time that Mr Hughes and many others had been in the prison hospital was during the hunger strike.
"I immediately recognised the cell my brother was in when he died because I had visited him there the day he died.
"I also recognised the cell Bobby Sands died in because I saw him there the Sunday before and Raymond McCreesh's cell was right beside Bobby's.
"I was very, very tense and emotional and, even when someone came forward to speak to me, I was unable to get one word out.
"It was an occasion where I felt both proud and sad — sad that my brother and nine other comrades gave their lives for Ireland and proud at the fact that he was a marker for Ireland," Mr Hughes said.
Recalling his words to a US reporter outside Long Kesh the evening that Francis passed away, Mr Hughes said: "He was a martyr for old Ireland and not a martyr for the Crown and I still stand by that comment yet."
Mr Hughes said he could have sat in silence in the hospital wing for a whole day.
He said the solitude of the visit was broken only by someone occasionally asking which cell their loved one had been in.
"The atmosphere would remind you of walking into a chapel out in the country and you open the doors and hear the sound of silence. It was most unusual and strikes you of a place of great faith and religion.
"It's hard to find the right words but it was a religious occasion and was probably an occasion I will never forget.
"But as I said to someone afterwards, my batteries have been charged and I feel a better republican after Saturday," Mr Hughes said.
Thomas McElwee
7.6.05
Kieran Doherty and Kevin Lynch
3.6.05
Martin Hurson
Blanketmen: a review